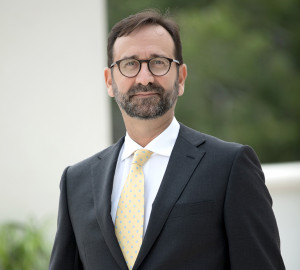 Dear Fellows,
I am honored to be the 2022 President of the Litigation Counsel of America—and I am eager to serve! Through the LCA, I have learned innovative advocacy techniques from the nation's top trial lawyers and honed my skills.
I have also gained close and long-lasting friendships (and some valuable referrals) for which I am grateful. Of course, Tom Mesereau leaves large presidential shoes to fill. Thank you, Tom, for your efforts in advancing the LCA and its mission during today's challenging conditions.
You'll start seeing regular newsletters and communications detailing opportunities for you to garner the most value from your Fellowship, cutting-edge presentation technologies, and unique insights from LCA Fellows.
I hope to see you at an in-person LCA event this year. Until then, please contact me directly with any questions or suggestions. If you should ever find yourself in sunny South Florida, Theresa and I look forward to having the opportunity to show you some hospitality. Let's go fishing!
Be well,
Mike
Michael D. Ehrenstein
Trial Attorney
2800 Ponce De Leon Blvd.
Suite 1400
Coral Gables, FL 33134
T (305) 503-5930
D (786) 406-1313
C (305) 586-0981
For more information about the Litigation Counsel of America, please contact Beth Rich at Beth.Rich@Litcounsel.org.