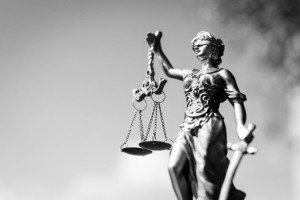 Sudan had been on the American State Sponsor of Terrorism list for 27 years, landing there at a time when the African country was home to former al-Qaeda leader Osama Bin Laden. Late in December, the United States gave Sudan a fresh start, removing the country from that notorious list and reinstating the country's sovereign immunity for the first time since 1993.
There's one major exception to the legal doctrine, however. Existing lawsuits against Sudan by families of victims of the attacks on the United States on Sept. 11, 2001, can continue to move forward. Many of those lawsuits were filed in federal court in Manhattan from 2002 to 2004. (As part of the agreement with Sudan, new litigation is prohibited). Sudan also agreed to pay a $335 million settlement to victims of al-Qaeda attacks on U.S. embassies in 1998. The American victims of the embassy bombings in Kenya and Tanzania are also set to receive an additional $150 million in funds granted by Congress late last year, for a total of $485 million.
The benefits to Sudan of its reinstatement of sovereign immunity cannot be overstated. It opens the door for foreign aid, investment and international loans and thus is a critical step for a country trying to address its faltering economy. It ends decades of diplomatic isolation. In a tweet, Sudanese Prime Minister Abdalla Hamdok said "this achievement comes with numerous opportunities for Sudan's development" and allows the country to rejoin the international community as a "peaceful nation supporting global stability." Sudan is now eligible for the monetary support that will fuel its transition to democracy. Its economy, largely stuck, is expected to move forward and its tattered reputation to begin to be repaired. The country also announced it is now appear before U.S. courts to answer lawsuits filed by 9/11 victims and argue that it had no link with those attacks.
Victims of the 2001 terrorist attacks and the 1998 embassy bombings say they too, believe the agreement with Sudan provides resolution and is a step forward for them. 9/11 victims have long sought a day in court with the African country and welcome the chance to finally move forward with litigation. The settlement afforded the victims of the embassy bombings provides closure, victims have told numerous media outlets. In The New York Times, Ellen Bomer, a former Commerce Department employee who was blinded and suffers from PTSD after the blast at the American Embassy in Nairobi, Kenya, in August 1998, said the agreement represents an important milestone for her and others. Says Bomer: "Finally, I can turn the page and get on with the rest of my life."